Administrator
Staff member
Hi! We have been working on an Android version of GnollHack, and here are some official sneak preview images. All images are from Huawei P9 phone with Android 7.0 and 3 GB RAM.
Main Screen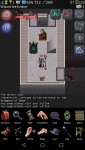 Inventory Screen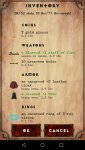 Character Stats Screen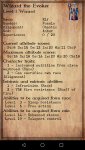 The game is to be released in Google Play Store in Q2 2022, if we can finish voicing all the quests on time. It will be offered for free, with an option for a sponsorship through PayPal.